A senior living marketer's partner in reliable, repeatable, scalable occupancy growth
.
Performance-first website design + digital marketing campaigns 
Tell your community's story where it drives the new resident's journey.
Our holistic team delivers bespoke SEO-first strategies that secure the top digital real estate positions to connect with, educate, nurture, and convert highly qualified new resident opportunities.
Dreamscape Marketing is proud to support the growth goals of senior living marketing and sales executives and the communities they lead from Active Adult, Life Plan, Independent Living, and Assisted Living with conversion focused website design and full funnel digital marketing campaigns.
Digital Marketing at Enterprise Scale
.
Aligning your digital expansion capabilities with the physical, and finding the freedom to grow with enterprise digital marketing solutions.
Secures Top Organic Ranking
Connect with Healthcare Consumers
.
The value of a performance-focused digital marketing partner in driving new resident opportunities in a competitive local market
Standing Out
In Local Markets
.
Finding growth, opportunity, and new residents during the COVID-19 pandemic with digital marketing. 
Marketing Performance from Brand Story
.
Our team expertly distills the key elements of your community's story to cohesively deliver personalized messaging across digital channels that resonates with your ideal resident.
Web and graphic design are part art, and part science. Dreamscape's award-winning Design Team works with our clients to build beautiful, high-performing websites that share your brand story, demonstrate the unique value you offer your target audience, and deliver visitors a best-in-class user experience.
Even the most persuasive messaging will fail if no one ever sees it. Our SEO experts ensure your ideal audience finds you by optimizing your website for Google and other search engines, driving you to the top of the results page for the search terms they find most valuable. Dreamscape's customized SEO strategies are designed to drive scalable, sustainable growth in support of our clients' business goals.
Paid search campaigns are an important part of your digital marketing mix. Dreamscape's PPC team leverages our industry data and expertise to craft paid advertising campaigns that speak directly to your target audience to build brand awareness, attract more qualified traffic to your website, and drive growth by lowering your average new business costs.
There's a reason you'll hear marketing professionals say that "content is king". High-quality, engaging, and relevant content demonstrates your expertise and helps build trust with your target audience. Our Content Team draws on their wealth of healthcare industry experience to deliver digital content that improves your brand authority, drives qualified traffic to your website, and increases conversions.
An efficient and time-saving tactic, marketing automation allows you to enhance your target audience's experience through personalized messaging and custom workflows that speak directly to the topics they find most relevant. Our team designs automated workflows that connect with your audience across all stages of their decision-making journey, from initial interest through conversion.
Designing and launching 60+ websites, plus our 72 new builds over the past 18 months was no small task. Your team has been wonderful, very supportive, and I greatly appreciate and value our partnership. 
Vice President of Marketing 
The amount of work, the speed, the attention, the sense of urgency that was given to us as a new client was something I've never experienced with an external partner. They absolutely hit the ground running, jumped every hurdle, and honestly went above and beyond to solve for some of our unique challenges that we hadn't expected.
A Senior Living Marketing Partner You Can Grow With
.
Born in the digital age, and specializing in the consumer healthcare journey, we are uniquely positioned to deliver marketing performance from brand story.
We are proud to play the integral role of connector between healthcare consumer and provider in the online marketplace, helping thousands find care while also driving client growth.
Director of
Account Services
Search and Analytics
Director
Executive Director
of Marketing 
VP of Innovation
+ Technology 
Content Services
 Manager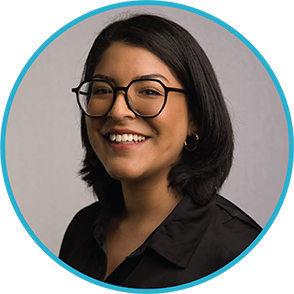 Senior Director
of Paid Media
"*" indicates required fields
For senior living communities to serve seniors and their families, they need to be found online where most research begins
.
To do this, they need the tools to rank as well as the forecast and plan to use them.
To create a solution that is custom to your budget and goals, first, we listen.
© 2023 Dreamscape Marketing